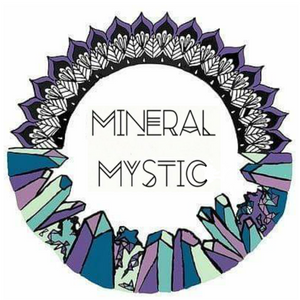 Are you or someone you know just beginning a journey into the realm of crystals or perhaps you are looking to add a bit of mystery to your current collection?!
This box is the perfect way to learn more about different varieties of crystals and thier uses while expanding your knowledge. 
Whether you are just beginning your journey or you wish to grow your current collection, each box is hand selected and carefully curated based on your budget and availability of inventory at that time.
An identification card will be included for each stone, however additional research on the contents of your mystery box and thier properties is always recommended.
Please select your budget at checkout and let me know if there's anything specific you are looking for and I will try my best to accommodate.
*******
Shipped from beautiful Denver, Colorado, I thank you so much for your purchase and your support. Please make sure that you have carefully read through all of my policies before you purchase and feel free to message me with any questions.

I hope that you LOVE your new treasures.